Bob Blumer Headlines the Celebrity Cooking Stage at the Fraser Valley Food Show     
Gastronaut, culinary artist and seven-time Guinness World Record holder, Bob Blumer is the creator and host of the television series, Surreal Gourmet and Glutton for Punishment and host of the World's Weirdest Restaurants. His show airs in over twenty countries world-wide.
Blumer transforms ordinary ingredients into wow-inspiring dishes through simple cooking methods and whimsical presentations that have become his culinary trademark. He is the author of five acclaimed cookbooks and is co-author of the best selling Pizza on the Grill. Publishers Weekly summed up his most recent book Glutton for Pleasure as: "Equal parts memoir, lavish book art, multi-genre soundtrack and culinary de tour force."
Bob is an ambassador for Second Harvest in Toronto, and helps raise funds for several other noble causes. He also makes personal appearances and presents his signature surreal meals around the globe. In 2013 he returned to his artistic roots, creating a show of 25 surreal wine glasses and decanters he exhibited in Napa, CA, and designing a Surreal Gourmet Suite for Toronto's legendary Gladstone Hotel.  When he is not travelling for work or pleasure – which is most of the time – the transplanted Canadian cycles daily in the canyons near his home in Hollywood Hills, doing his best to stay in shape for his next big adventure.
Watch Bob create his famous Gluten-Free grilled pizza right on stage; and talk about other recipes from his latest top selling cookbook: Pizza on the Grill.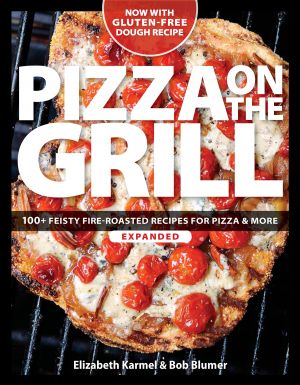 The Fraser Valley Food + Gluten-Free Living Show 2016 dates and hours:
Friday, April 1 - Noon-9pm
Saturday, April 2 - 10am-6pm
Sunday, April 3 - 11am-5pm
The Fraser Valley Food Show showcases the magic of food and cooking at the Tradex Trade & Exhibition Centre in Abbotsford, BC (1190 Cornell Street, Abbotsford, BC V2T 6H5). Experience both local and international cuisine, celebrity chef demonstrations, sausage-making competitions, cheese and wine seminars, Bite of the Valley participating restaurants, the Grapes and Hops Presentation Stage, and the Wine, Beer & Spirits Tasting Pavilion, the Gluten-Free Living Show, the Edible Garden and Spring Craft Market areas.
Bob Blumer, Food Network's Surreal Gourmet and host of The World's Weirdest Restaurants is this years headliner celebrity chef on the Celebrity Cooking Stage.
For more information, visit fraservalleyfoodshow.com.
For more information or interviews, please contact:
Heather Angeard
Co-producer, Fraser Valley Food Show
heather@executiveevents.ca
604.372.4772
Facebook Page: Facebook.com/TheFraserValleyFoodShow

Twitter: @FVFoodShow

YouTube: YouTube.com/FraserValleyFoodShow